Transformative coaching & consultations to enhance
clarity, communications, and effectiveness


Many people may think that forgiveness is a nice thing to do…
or something they should do but really don't want to…
or a last resort when they can't deal with a painful situation any other way.
But very few understand forgiving
as an invaluable key to personal clarity,
improved communications, and
enhanced effectiveness.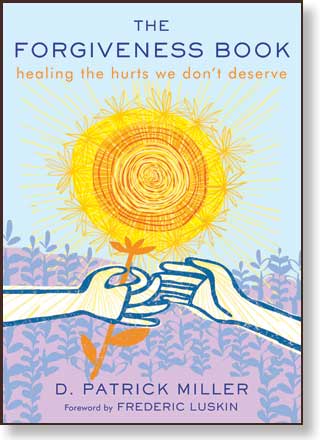 D. Patrick Miller, author of the new, sixth edition of THE FORGIVENESS BOOK is making his wealth of experience with the spiritual tool of forgiveness available to individuals, groups, small businesses, and corporations who are interested in developing a different kind of "leading edge" in dealing with the problems of business and professional relationships, as well as the personal challenges of inner growth.

If you have any kind of thorny problem that's resisted every other problem-solving approach, forgiveness may hold the key to a solution you haven't even imagined yet.

For information on consultations, workshops, and training for
The Forgiving Edge, e-mail business (at) fearlessbooks.com
or call 707 266-1322.

_______________________________________________________________________




D. Patrick Miller is a successful author, editor, and literary agent whose publishing career began with the release of A Little Book of Forgiveness (Viking, 1994), which will be released in a new edition as The Forgiveness Book by Hampton Roads Publishing in the spring of 2017. He founded Fearless Books & Literary Services in 1997, producing over a dozen titles and helping hundreds of writers refine their work and take the next best steps toward publication. With the help of a forgiveness discipline, he overcame a serious seven-year illness, lived through a divorce after a 15-year marriage, and faced many business hurdles as an entrepreneur. Throughout all these challenges, Miller has found the practice of forgiveness to be the key to originality, perseverance, and effective follow-through.

"To find your missing creativity, release a little
of your attachment to the worst injury ever done to you."
from THE BOOK OF FORGIVENESS